Abstract
Engaging in a Bartleby, the Scrivener analysis essay is bound to test one's patience. It is one of the most inscrutable works of Herman Melville. While Melville is perhaps most famous for his nautical adventure tales, this paper delves into the enigmatic cogs and wheels that make this short story a piece of eternal literature. Eternal literature transcends the constraints of time and relatability, touching upon themes and symbols that are indelible to human existence. This paper summarizes the major events of the short story, briefly addresses the main characters, and examines the more predominant themes.
Introduction
Bartleby, the Scrivener by Herman Melville is one of his most elusive and compelling short-stories, one that most critics deem to be his ultimate masterpiece. One of the main reasons that critics herald it as such a masterpiece is because it can be interpreted in so many ways—as a supernatural tale, as a psychological projection, as a comedy of the modern workplace, as an indictment of the modern workplace, as a meditation on the human condition—and numerous other interpretations. It's also important to note that this story was a break from Melville's more typical adventure tales of the era. Instead, he sought a razor sharp stare into the mundaneness of the human condition, suggesting answers to the most mysterious conundrums. Literature is after all the study of human existence, and this short story highlights the incomprehensibility of the minutia of human interaction in the workplace. Delving into Bartleby, the Scrivener in an analysis essay empowers the reader to be illuminated by the numerous cogs and wheels that make the short story an evaluation of capitalism in America, 19th century labor relations, stifled homoeroticism or a coded enigma for one of the many texts that influenced Melville (Kahn). To analyze this masterpiece is to commit to confronting its elusiveness, mercurial nature and the paradox at its core. Humans need to protect their individuality and still encourage their sense of social interdependence in order to survive. Bartleby, the Scrivener shows what happens when individuality is selected over all else to the point of self-destruction. This is but one interpretation of a multi-faceted work of art, of which many interpretations may emerge.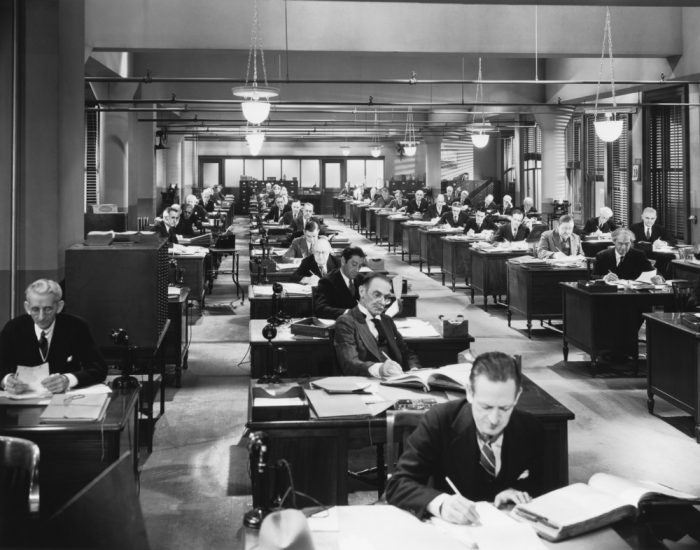 Summary

At its starkest construction, Bartleby, the Scrivener refers to the story of how an attorney with a thriving business servicing the legal needs of wealthy men, hires a scrivener to help with the enormous tasks of copying. The title character is hired and his personality and demeanor are well described: "In answer to my advertisement, a motionless young man one morning, stood upon my office threshold, the door being open, for it was summer. I can see that figure now— pallidly neat, pitiably respectable, incurably forlorn! It was Bartleby" (Melville, 6). With this description there's a strong sense that Bartleby is small in size and withdrawn, introverted. Initially, Bartleby demonstrates his intense productivity as a copyist, as he is able to complete "an extraordinary quantity of writing." However, even in this initial stage of extreme productivity, there appears to be a foreshadowing of the disappointments that lay in store.
"As if long famishing for something to copy, he seemed to gorge himself on my documents. There was no pause for digestion. He ran a day and night line, copying by sun-light and by candle-light. I should have been quite delighted with his application, had he been cheerfully industrious. But he wrote on silently, palely, mechanically (Melville 6)." In this description, Bartleby is like a machine before a collapse, like a car running at peak speed before the transmission dies. In this case, he is an employee before the collapse of total burnout.
Things continue to unravel when Bartleby is asked to engage in office tasks outside of copying. In these tasks Bartleby asserts that he "prefers" not to—much to the unified shock of his boss, the narrator, and everyone else in the office. Nothing can sway Bartleby, not common sense nor logical appeals. He is resolute in his answer.
Through the narrator we discover that Bartleby actually lives in the office, though he does this in a markedly pitiful manner. By examining Bartleby's work space, the narrator finds that he is eating, dressing and sleeping in the office, but without the proper tools and accessories to make this feasible. Scrutinizing a rickety sofa, the narrator finds that it "…bore the faint impress of a lean, reclining form. Rolled away under his desk, I found a blanket; under the empty grate, a blacking box and brush; on a chair, a tin basin, with soap and a ragged towel; in a newspaper a few crumbs of ginger-nuts and a morsel of cheese" (Melville, 13). Based on these details, it is as if Bartleby has created some sort of self-imposed prison in his work space.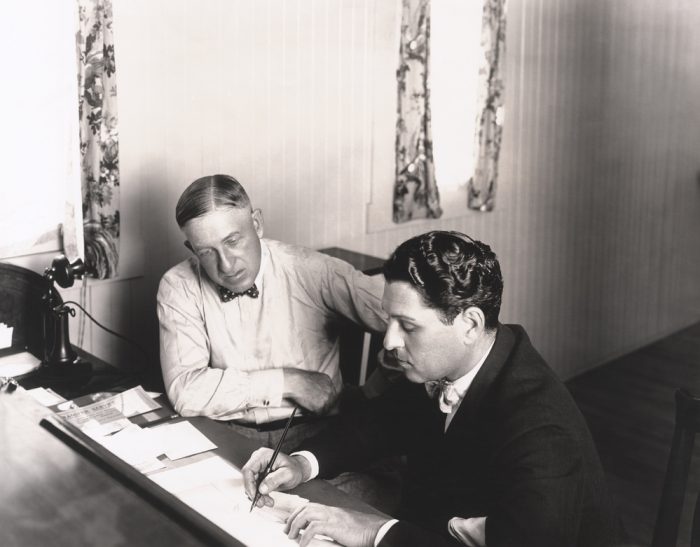 The narrator is deeply moved by this, in part because of the poverty it strongly suggests, and in addition because of the crippling loneliness and isolation that it indicates for Bartleby. This office copyist was living a life of exile, not just from friends and a stable domestic life, but also isolating himself from the rest of the world. As the narrator is apt to point out, the solitude that Bartleby experiences must be all-encompassing: "Think of it. Of a Sunday, Wall-street is deserted as Petra; and every night of every day it is an emptiness. This building too, which of week-days hums with industry and life, at nightfall echoes with sheer vacancy, and all through Sunday is forlorn" (Melville, 13). Anyone who has ever been to a downtown office area on the weekend can attest to this, such areas are usually devoid of people. Profoundly moved and saddened by this discovery, the narrator seeks to find out more about his copyist. However, that proves to be futile. In asking Bartleby the most rudimentary question about himself, he receives that same reply, "I would prefer not to answer."